Staff
Drake took over as the main man in charge of Indiana Runner in May of 2011. His duties include being head of marketing, article/news coordinator, website designer as well a message board administrator. Prior to the new position, Drake specialized in the Carmel Semi-State Rankings. He currently runs for the post collegiate middle disance group, the Indiana Invaders, out of Indianapolis, and is also an assistant coach at Zionsville High School.
Drake attended LaPorte High School from 2002-2005. While there, he was a state qualifier in the 300 hurdles and Long Jump. He competed collegiately at Indiana State University and Vincennes University for where he was a 2 time All-American in the decathlon and 4×4.
In 2007, he suffered a shoulder injury that would ultimately end his career as a decathlete. Refusing to give up the sport, he transferred to Indiana State University to focus on middle distance. He has spent the majority of his post-collegiate training time focusing on the 800, and set a personal best of 1:48.70 during the 2012 outdoor season. He is also a two-time USA National Championship Qualifier for 800m. Drake currently lives in Zionsville with his wife, Sarah.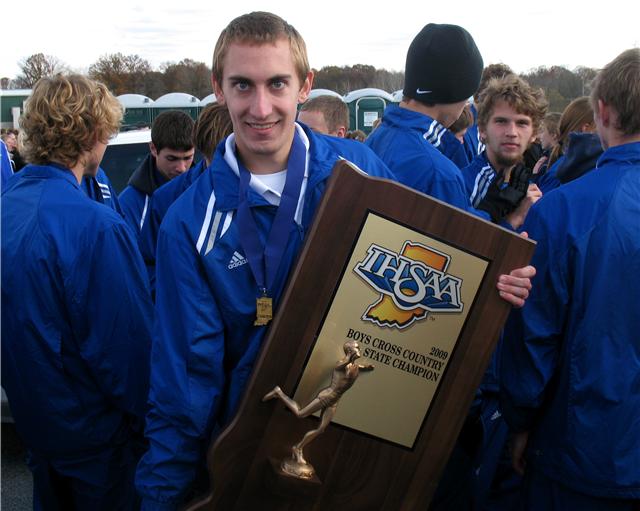 After being one of the big three writers on staff at the time of the Hoosier Authority merger, Colin led the split and return to Indiana Runner in July of 2008. A driving force behind the promotion of equal coverage, Colin has concentrated on girls cross and track in his time at Indiana Runner while also serving as play-by-play announcer during IR webcasts.
Colin is a 2006 graduate of Fort Wayne Snider High School and a 2010 graduate of Franklin College where he majored in secondary education. In high school, Colin ran in two state track finals as part of a 4×800 meter relay team, and his 2004 team holds the dubious distinction of being the fastest relay not to earn All-State medals.
Previously, Colin served as an assistant boys and girls cross country coach for the Bull Dogs of Columbus North for three seasons. Currently, he works as a Spanish and English teacher as well as assistant girls cross country coach at Avon High School.
Outside of running and coaching, some of Colin's interests include learning Latin-based languages, reading classic 20th century literature, following the Indianapolis Colts and playing "The Floor is Lava."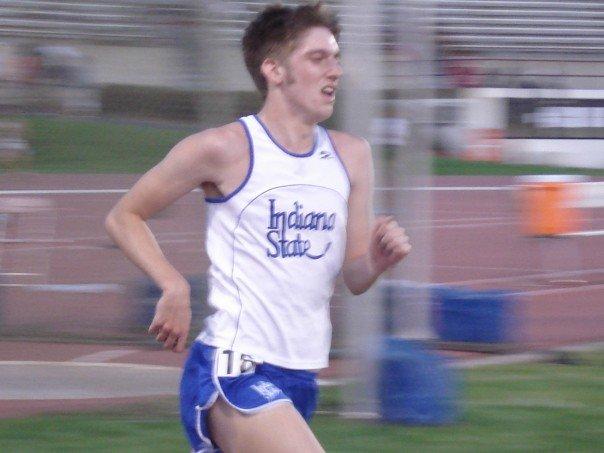 Justin Floyd
(
jrfloyd0@gmail.com
)
VP of Public Relations and Marketing, Podcast Host, New Prairie Boys, Correspondent
Justin has followed IndianaRunner since he was a freshman in high school and is eager to contribute to the site through new features, promotion, and outreach to the running community in order to expand the IndianaRunner.com brand.
Justin attended Merrillville High School where he graduated in 2006. While at Merrillville, Justin qualified for the state meet in Cross Country as a senior in 2005. After he graduated he attended and ran at Indiana State before transferring to Purdue University where he graduated with a degree in Social Studies Education.
He currently resides in Indianapolis and runs on occasion when the moment strikes. He is passionate about music, sports radio, Chicago sports, and obviously running. Follow Justin on twitter @floydcc.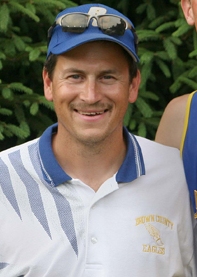 New to the staff this year is Rob Abraham. Rob will be taking care on reporting for the boy's semi-state in the southern part of the state.
As a runner, Rob ran at Columbus East High School and ran in the 1980 State Track Meet in the 800 meter run. As a student at Purdue University, he helped Coach Hurt at Lafayette Jefferson HS for a one season, before heading back to the southlands of Indiana. He was been at Brown County for the past twenty years as an assistant or the head coach of the track program for both girls and boys. He has also been the Cross Country coach for the past fifteen years. The eagles coach has taken four teams to the State Finials, nine boy's teams to the Semi-State meets, & two girl's teams to the Semi-State.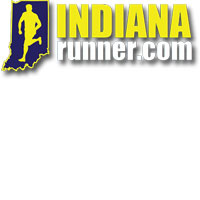 Being part of the IndianaRunner.com since the beginning, the very beginning, and through Hoosier Authority, Swank's contributions have been incrediable for the small schools within the state in gathering them recognition. He will continue to help, and even at higher levels this upcoming year.
Robert ran for Northfield High School where he was fourth in the 2 mile at the 1969 state meet. He then went on to be Purdue's #1 runner his sophomore and junior years before being plagued with an injury his senior year. His track bests are 14:21 for 5K, 9:06 in the steeple, and 8:58 for the 2 mile while being indoors.
Having found IndianaRunner.com while a sophomore in high school, Louie Guillen has been glued to the site ever since. Constantly giving updates from the Northern half of the state, he will be in charge of the New Prairie Semi-State Rankings on the Boys Side.
Louie ran for Andrean High School and then continued his career at Calumet College where he was the first recruit signed to the program. After running, he started coaching at Morton High School, continued at Calumet High School, and is now currently the Head Coach at Wheeler High School in Valparaiso.
Louie spends his free time working at Fleet Feet Sports and teaching at a local elementary school.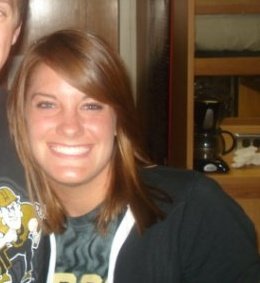 This is Katie's third year being involved with Indiana Runner. She will be mainly focusing on the girls teams included in the New Prairie Semi-State for the 2011 cross country season.
Katie is currently the Head Girls Cross County Coach at McCutcheon High School. She is also an assistant for their track program.
Katie was a four time varsity letter for cross country, swimming, and track at Chesterton High School. She graduated in 2007, and has since been attending Purdue University in West Lafayette. She is currently studying Social Studies Education at Purdue, and is the President of the Purdue Swim Club.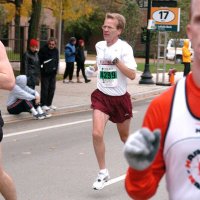 Mike is an accounting professor at Indiana University – Purdue University Fort Wayne and an avid follower of Hoosier high school cross country and track and field. He is a former writer for Indiana Running & Racing Times and Midwest Running, covering the high school state finals in those sports. A varsity runner at Western High School, Mike found he was more suited to the longer distances while at Manchester College. He continued to run competitively while earning his MBA and PhD degrees at Ball State University and Indiana University.
His peak running days were in the mid-1980s competing for The Athlete's Foot Racing Team. During that time, he set PRs of 15:22 (5K), 31:31 (10K), and 1:09:34 (half marathon) when he finished 8th at the 1986 Indianapolis Mini-Marathon. After joining the master's ranks, he focused on marathons, qualifying for the Boston Marathon in 2006 and 2007 and setting a lifetime PR of 2:49:10 at the 2006 Chicago Marathon until being sidelined by knee surgery in 2008. After returning to running, Mike crossed off a bucket list goal of finishing the New York City Marathon in 2011 and currently competes on the Three Rivers Running Company Racing Team.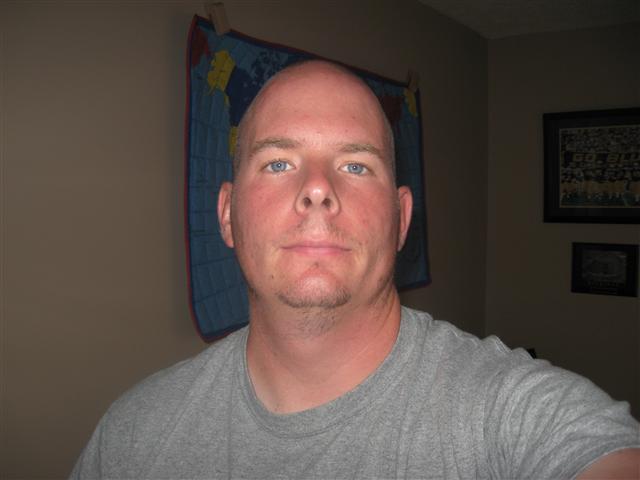 Brandon begins his eighth season covering cross country and track & field. He began compiling rankings and writing articles for both boys and girls cross country and track and field at Indiana Runner in 2001.
In high school, Brandon lettered five times while at Warren Central. He was a two-time team captain and ran varsity/junior varsity for one of the deepest XC teams in Indiana history (12 guys under 17 minutes). He was a part of two state XC qualifying teams (the 1999 edition winning the Franklin Central Semi State and placing 7th in Bloomington). In track, Brandon ran anything from 400 to 3200 meters.
Currently, Brandon recently completed his second year of teaching (physical education and health) and coaching at Eminence Community Schools. Eminence (K-12 enrollment of 582) is a small farming community approximately 20 miles southwest of Indianapolis. It is his first certified position after stops in Warren and Lawrence Townships. He had the opportunity to coach under two of Indiana's greatest in Dennis McNulty (Warren Central) and Mike Holman (Lawrence Central). He coaches middle school and high school boys and girls cross country, high school boys basketball (assistant), and middle and high school boys and girls track and field.
Brandon lives in Avon (just west of Indianapolis) with his wife of three years (who is also a teacher) and his dog Buster. He hopes to turn Eminence into one of Indiana's best small school programs and intends on starting a family soon.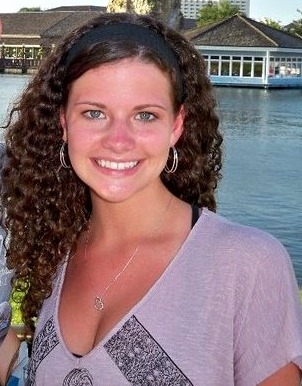 This is Sarah's first year of being involved with Indiana Runner. She will be compiling the girl's Carmel Semi-State rankings throughout the 2011 cross-country season.
Sarah was a four time varsity letter winner for cross-country, track, and swimming at South Putnam High School. She graduated from Indiana State University in 2010 with a degree in Elementary Education, where she also competed on the track and cross-country teams. She currently resides in Zionsville with her Husband, Drake.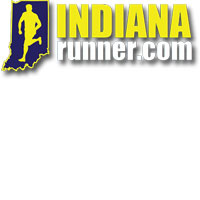 Davyd Cash
Track Specialist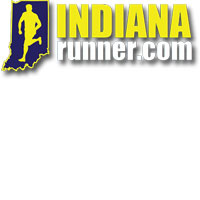 Darryl Stevenson graduated from North Central High School in 2005. While there, Darryl was an All-State athlete in Cross Country and Track, as well as being an Indiana All-Star. He continued his running career at Indiana University, where he ran on the Cross Country and Track & Field teams.
Darryl graduated from Indiana University in the spring of 2010 with a double major in the Kelley School of Business. He is currently completing a Master's Degree in Education, and is an Assistant Coach under Rick Stover at his alma mater, North Central High School.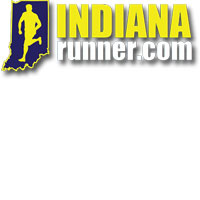 Steve has followed IndianaRunner and its predecessor for 5 years now and enjoy how it has greatly increased state-wide knowledge and sharing of information.  He was a 1987 graduate of Ball State University majoring in Accounting and History - later obtaining his CPA and Real Estate Broker's license.  He's lived in Elkhart and Muncie, then the Indpls-area, working for the Simon shopping mall group for a number of years before returning to southern Indiana.
His brief running highlights include an AAU 400m state championship at age 14 and posting a 2:00 flat 800m as a sophomore at Evansville Reitz HS where he also played basketball, tennis, baseball, and cross country.  He remains involved with multiple sports having coached or been involved with Little League baseball, youth basketball, golf, and middle school cross country.  He and his wife, Pam and currently live in Haubstadt, just north of Evansville, with their two sons who currently run at the junior high and high school levels.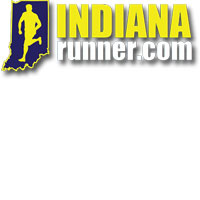 Troy is a graduate of Ball State University with his Graduate degree in Athletic Administration.Troy has 14 years collegiate coaching experience (baseball) and enters his sixth year coaching throws. A call to service ignited Troy's interest in the throws when his local middle school program expressed a need for a volunteer to work with its throwers. Wanting to provide these athletes with knowledgeable instruction and deliver an enjoyable experience, he became a student of the throw disciplines.

Troy is currently the throws coach (volunteer –Assistant Coach) at the Culver Academies, and is an active member of the National Throw Coaches Association, Indiana Association of Track and Cross Country Coaches, AAU, and is pursuing USATF Level 2 certification in the throws. Troy has a great appreciation for the student athlete and athletic process and looks forward to building the throws side of Indiana Runner to serve and be an advocate for Hoosier throwers. Troy resides in Marshall County near Plymouth with his wife, Jennifer and their three children Leah, Michelle and Adam.