Staff
Drake Sterling
(
dsterling4@gmail.com
)
Web Content Contributor, Message Board Administrator, Distance Showcase Director, Social Media Liazon
Drake took over as the main man in charge of Indiana Runner in May of 2011 before entering into a partnership with the other three owners in July of 2015. Prior to the new position, Drake specialized in the Carmel Semi-State Rankings from the mid-2000's through 2011. In his spare time, he is an assistant cross country coach and the sprint/jumps/hurdles coach at Zionsville High School. He is also USATF Level 1 Certified.
Drake attended LaPorte High School from 2002-2005. While there, he was a state qualifier in the 300 hurdles and Long Jump. He competed collegiately at Indiana State University and Vincennes University for where he was a 2 time All-American in the decathlon and 4×4.
In 2007, he suffered a shoulder injury that would ultimately end his career as a decathlete. Refusing to give up the sport, he transferred to Indiana State University to focus on middle distance. He has spent the majority of his post-collegiate training time focusing on the 800, and set a personal best of 1:48.70 during the 2012 outdoor season. He is also a two-time USA National Championship Qualifier for 800m. Drake currently lives in Brownsburg with his wife, Sarah.
Derek is the original creator of IndianaRunner.com, starting the web site in June 2000. He served as webmaster for several years before stepping away to focus more attention on coaching XC and track. In July 2015 Derek returned to the Indiana Runner staff as part a 4-man partnership.
Derek is a 2002 graduate of Columbia City High School, where he was an IHSAA State Medalist and school record holder in the 800 meter run. Derek coached high school cross country and track & field for 12 years (9 of those years were at Snider High School in Fort Wayne). He left coaching after the 2014-15 school year when he accepted an administrative position within Fort Wayne Community Schools.
Derek's return to Indiana Runner will allow him to stay closely involved in the sport, since he will no longer be coaching. Derek lives in Fort Wayne with his wife and daughter.
Scott Lidskin
(
lidskins@yahoo.com
)
Web Content Contributor, Web Master, Special Event Director
I am Scott Lidskin, and I proudly write about cross country. My own career began in 1988 as a high school runner at Glenbrook South High School (suburban Chicago) where I earned All-State honors twice, including a state runner-up finish as a senior. I went on to run at Butler University where I was a four-time team MVP. After graduation I signed on to run for ASICS and qualified for three USATF Championship meets (including PR's of 13:59 for 5k and 8:04 for 3k). In 1996 I was hired to coach cross country at Westfield High School. After coaching at WHS for 18 years I decided to step away from coaching in order to spend more time with my family. While at Westfield, our teams won four state championships (1998, 2005, 2006, 2007) and we had six other top 10 finishes at the state finals. I wanted to stay involved in our sport and thus, my involvement with Indianarunner.com. I am also the founder and director of www.hoosierxc.com. This is a web magazine devoted to positively promoting Indiana high school cross country.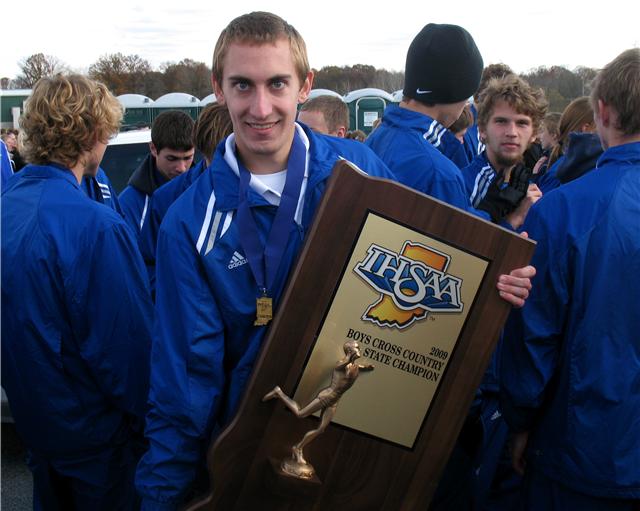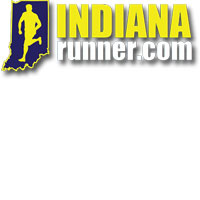 Being part of the IndianaRunner.com since the beginning, the very beginning, and through Hoosier Authority, Swank's contributions have been incredible for the small schools within the state in gathering them recognition. He will continue to help, and even at higher levels this upcoming year.
Robert ran for Northfield High School where he was fourth in the 2 mile at the 1969 state meet. He then went on to be Purdue's #1 runner his sophomore and junior years before being plagued with an injury his senior year. His track bests are 14:21 for 5K, 9:06 in the steeple, and 8:58 for the 2 mile.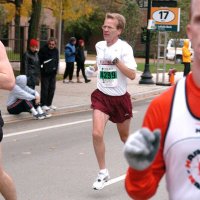 Mike is an accounting professor at Indiana University – Purdue University Fort Wayne and an avid follower of Hoosier high school cross country and track and field. He is a former writer for Indiana Running & Racing Times and Midwest Running, covering the high school state finals in those sports. A varsity runner at Western High School, Mike found he was more suited to the longer distances while at Manchester College. He continued to run competitively while earning his MBA and PhD degrees at Ball State University and Indiana University.
His peak running days were in the mid-1980s competing for The Athlete's Foot Racing Team. During that time, he set PRs of 15:22 (5K), 31:31 (10K), and 1:09:34 (half marathon) when he finished 8th at the 1986 Indianapolis Mini-Marathon. After joining the master's ranks, he focused on marathons, qualifying for the Boston Marathon in 2006 and 2007 and setting a lifetime PR of 2:49:10 at the 2006 Chicago Marathon until being sidelined by knee surgery in 2008. After returning to running, Mike crossed off a bucket list goal of finishing the New York City Marathon in 2011 and currently competes on the Three Rivers Running Company Racing Team.
Chuck is a middle school teacher at Fegely Middle School in Portage, the school system which he attended. While a student at PHS Chuck competed in cross country and track for legendary Portage coach Bill Wilke.
Following his graduation from Ball State University Chuck began teaching and coaching in Portage. In 1996 he became Coach Wilke's assistant cross country coach, a position he held through the 2000 season. During this time he helped coach the Indians to state finals finishes of 5th, 19th, 2nd, 1st, and 13th. Chuck was also the distance coach for the Portage track team in 2001, coaching Michael Taylor to a state title in the 800 as well as a 4th place finish at Outdoor Nationals.
In 2003 Chuck became the head girls cross country coach at Portage. During his first season Christina Blackwell qualified for the state finals as an individual, and as a team Portage qualified for the state finals six of his eight seasons. Their highest team finish was 12th, which they achieved in 2004 and 2008.
Chuck lives in Portage with his wife Debbie and their four children, Tyler, Kelly, Alex and Nick. Tyler, Kelly and Alex are all Indiana University students, and Nick is a junior at PHS and a member of the Portage Cross Country team.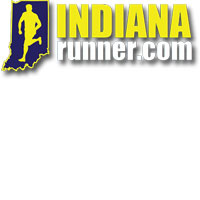 Troy is a graduate of Ball State University with his Graduate degree in Athletic Administration.Troy has 14 years collegiate coaching experience (baseball) and enters his sixth year coaching throws. A call to service ignited Troy's interest in the throws when his local middle school program expressed a need for a volunteer to work with its throwers. Wanting to provide these athletes with knowledgeable instruction and deliver an enjoyable experience, he became a student of the throw disciplines.

Troy is currently the throws coach (volunteer –Assistant Coach) at the Culver Academies, and is an active member of the National Throw Coaches Association, Indiana Association of Track and Cross Country Coaches, AAU, and is pursuing USATF Level 2 certification in the throws. Troy has a great appreciation for the student athlete and athletic process and looks forward to building the throws side of Indiana Runner to serve and be an advocate for Hoosier throwers. Troy resides in Marshall County near Plymouth with his wife, Jennifer and their three children Leah, Michelle and Adam.